February
February is the second and shortest month of the year – I bet you knew that.  By now we're settling into our new year, ready to get things going.  If you live north, it's getting to be the end of winter, or at least the end is in sight.  But here in the desert, it's probably our best month of the year.  The days are warming up but not too hot yet.  The mornings and nights are still winter chilly.  The mountains still have their snow caps and the skies are brilliant blue!  I've heard our February days called Chamber of Commerce Days because they're what make everyone want to come to the desert.
From the garden..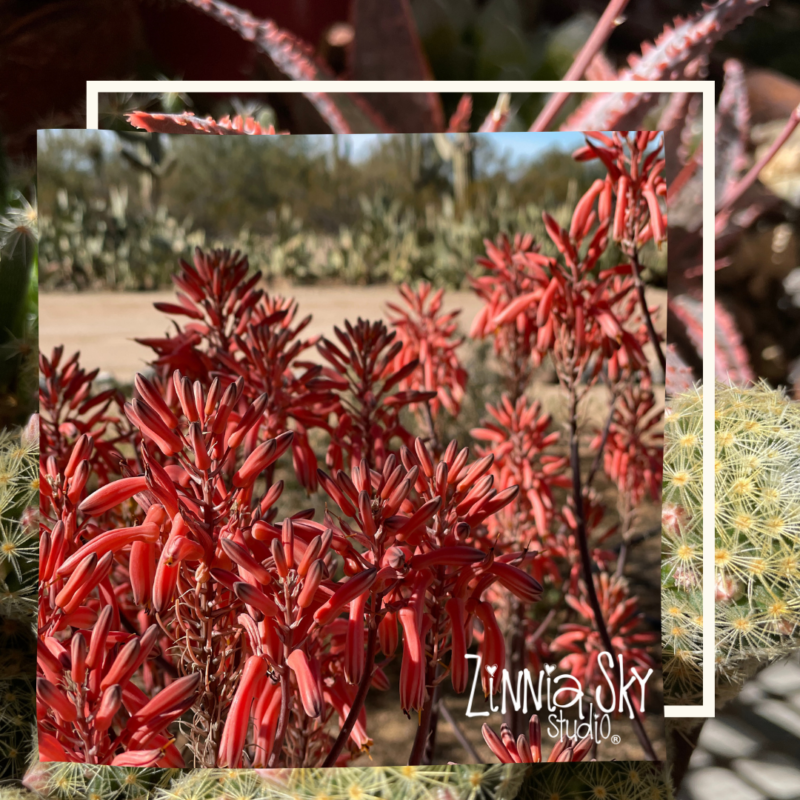 I've always got my eye on my gardens just waiting to see what they're going to do next.  We've had some fairly cold nights lately so I expected to see some damage but surprisingly enough, they're looking good!  I can't say that about the desert though.  The lack of rain this past year is starting to really take its toll.  The saguaros are getting pale and their ribs are pulling in.  The prickly pear pads are shriveled and thin.  Their stress is showing in their color.  I've seen many chollas fallen over or turning dark.  But January brought some rain and snow so hopefully we'll start seeing these things reverse soon.
But February has a lot more going on than weather!
Probably that Valentine's Day holiday is what we know February best for.  It's all about hearts and flowers and chocolate!  I know it's become one of the most commercialized holidays we have but despite that, it's so easy to keep it simple and still make a big impact on your special people.
You know of course I'm going to say SEND CARDS!  Sending a card for Valentine's Day is so easy that anyone can do it!  It's not necessary to add a bunch of words if you're not a wordy person.  Draw a heart.  Or flowers.  Stick stickers all over the inside of the card.  Print and cut out something interesting you read somewhere.  Send a joke, a poem, a funny story.  Or…. you can just sign your name.  Don't let a blank card intimidate you!  Sounds cliche but it's oh so true – it really is the thought that counts.  Want to see Zinnia Sky Studio Southwest Valentine's cards and stickers?  CLICK HERE to see them!
Valentine's Day isn't the only celebration in February.
Check out all these other things I found about February…. it's the snowiest month of the year.  Black History is celebrated all month long.  We're encouraged to be heart healthy for American Heart Month this month.  If you garden, it's the best time to shop for seeds – one of my personal favorites! And sprinkled throughout the month are all these other special days…
2   February    Groundhog Day.  Fingers crossed for no shadow!
7   February    Super Bowl.  Kansas City Chiefs at Tampa Bay Buccaneers
14 February    Valentine's Day.  Get your cards now!
15 February    Presidents Day.
16 February    Mardi Gras.
17 February    Ash Wednesday
27 February    Snow Moon.