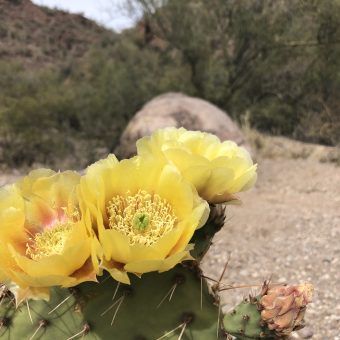 You can tell summer is coming because the days are getting longer, the nights warmer, the critters are on the move and for a little while, the desert puts its beauty everywhere before the hot summer sun tries to burn it all away.   The desert is a busy place, full of noisy birds, buzzing insects, super fast lizards and slithering snakes as they prepare for the long hot months ahead.  But until then, the days are wonderfully warm, the nights pleasantly cool and the sky a brilliant blue!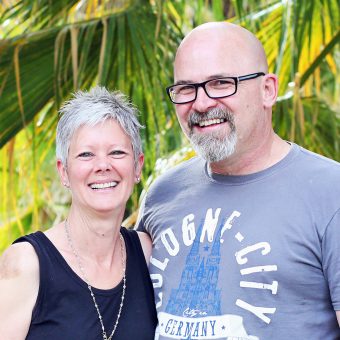 This is Tim.  I'm not a mushy kind of person so I won't tell you how he's my soulmate, the wind beneath my wings, the best thing that ever happened to me or any of that ridiculous sappy stuff. But what I really do want to tell you is that without this guy, you wouldn't see the me that you see at a show.  What you would see is the other me, just standing on the street, no tent, no walls full of artwork, no card racks full of cards, and very likely, no smile on my face.  Because Tim is who makes it all happen.  Tim is the muscle and the level head that gets it all together.  Tim is the best.  So the next time you see me standing in my tent with a smile on my face and so excited to see you, you know that Tim is how it all happened – thanks Tim!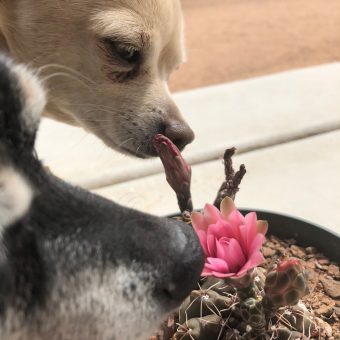 I want to thank each and every one of you for an absolutely wonderful spring season – I loved seeing your faces in my booth, on my website, in my inbox and in my heart.  As promised, I'm busy in the studio creating things (woohoo!) and working on the website.  Until then, enjoy your summer and stop to smell the flowers with a friend!